DOĞRU STATÜ
DOĞRU STATÜ EDUCATIONAL INSTITUTIONS
CLUBS
PARTICIPANT & PRODUCTIVE & ACTIVE INDIVIDUALS
On our campuses, we carry out club and project activities that support the social and academic life of our students, contribute to their personal development, and have their own specific goals on an event basis. We are very confident in the impact of these clubs and events in raising well-equipped, experienced, participatory, productive and active individuals.
DOĞRU STATÜ EDUCATIONAL INSTITUTIONS

MIND GAMES CLUB
---
The main purpose of mind games is to prevent the passive life caused by mental laziness, which is one of the biggest problems of the age, and to enable the students who join the club to gain a more productive mental activity by improving their skills such as logic, reasoning, questioning understanding, creative thinking, reasoning, and strategy development. In addition, the main purpose of our club is to enable our students to participate in tournaments in the field of mind games within the institution and throughout the country and to help them achieve various successes.
---
To live is to make a man of oneself. It is to make your own sculpture from flesh and bone using intelligence and knowledge.
GOETHE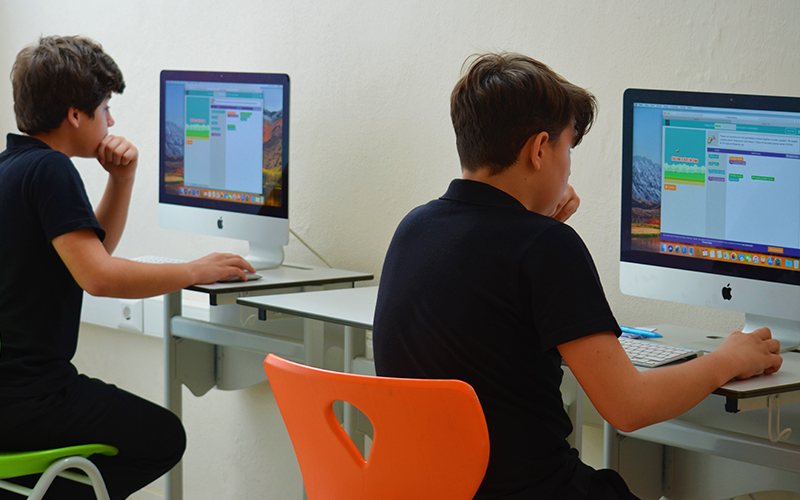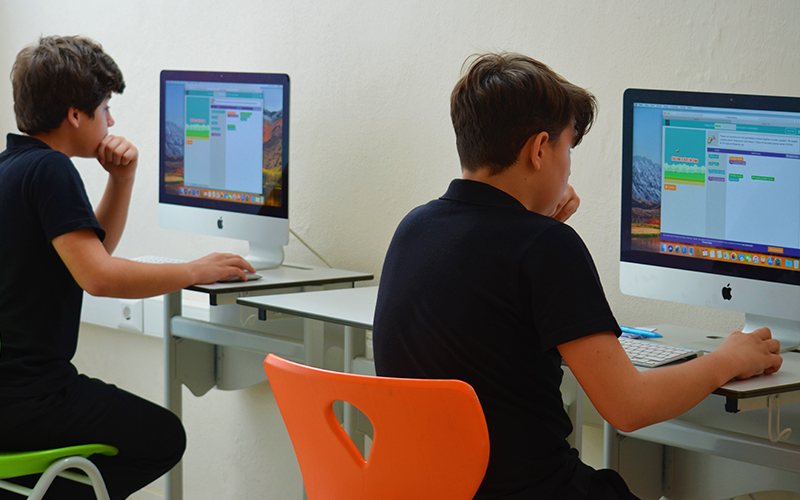 DOĞRU STATÜ EDUCATIONAL INSTITUTIONS

SCIENCE AND TECHNOLOGY CLUB
---
Our aim in the Science and Technology Club is to reveal the personal skills of our students, to develop their power to think positively and analytically, to interpret, analyze and synthesize, and to make them at peace with science. Within the scope of club work, students; They will conduct research and develop projects in the fields of science, science and technology. Researching and observing, working in a disciplined manner and fulfilling the assigned tasks on time are the responsibilities that students should pay particular attention to in this club. The Science and Technology club is also the preparation club for the students who will work for the "Research Projects Contest" organized by TUBITAK every year for middle school and high school students. With this club, our students continue their project preparations with their teachers for the TUBITAK competitions they will participate in this year or next year.
---
Raise the youth. Give them positive ideas of science and wisdom. You will have the light of the future with them.
MUSTAFA KEMAL ATATÜRK
DOĞRU STATÜ EDUCATIONAL INSTITUTIONS

MUSIC CLUB
---
To encourage projects that young people can develop on music, to contribute to the development of music with workshops to be held, to teach each individual to use an instrument, to realize the meaning that the language of music adds to life, to reach intellectual depth with the notes, to accurately reflect the reflections of our different cultural roots and values in music. One of the main goals of our club is to gain the ability to evaluate.
Our branches:
Guitar Training
Ukulele Training
Rhythm Training
Conservatory Preparation
Drum Training
Choir
Fall and Spring Festivals
Youth Festivals
Talent Competitions in Music
Concerts with Famous Artists
---
Music; It is the most beautiful experience we can have in mystery.
ALBERT EINSTEIN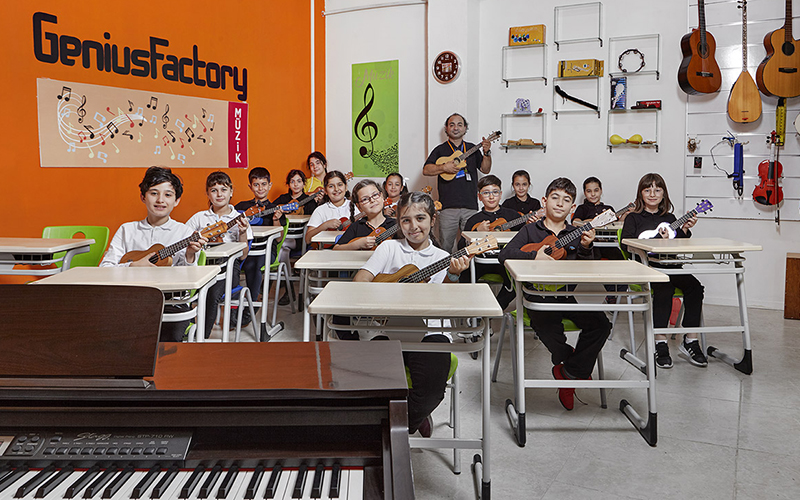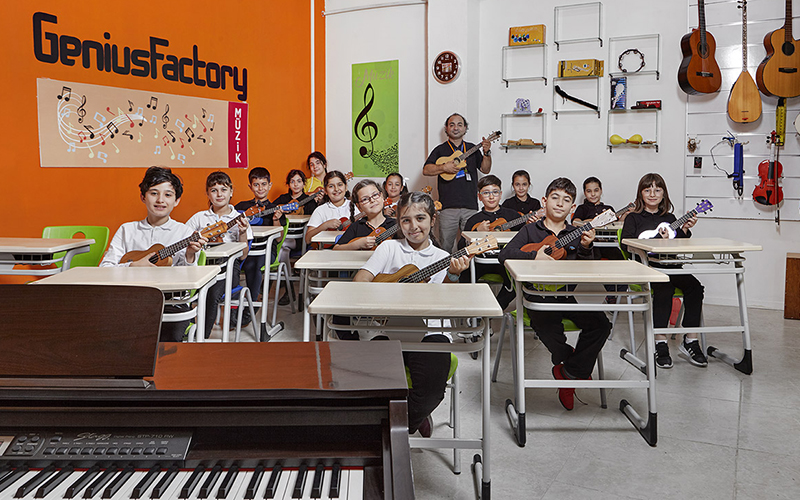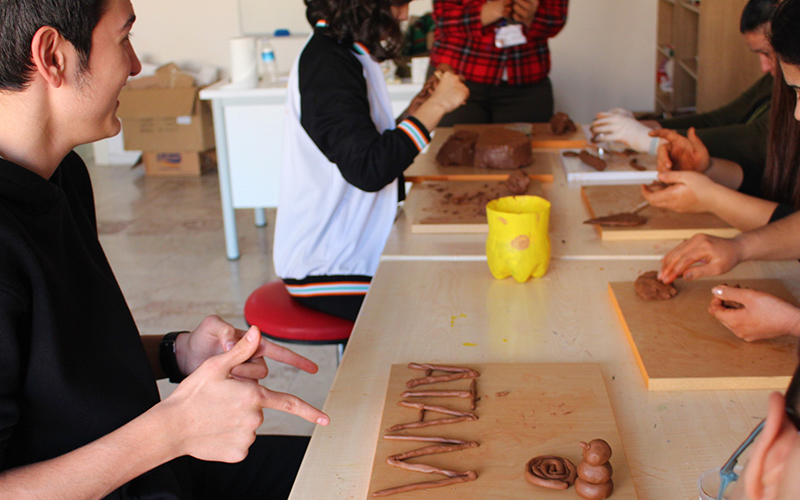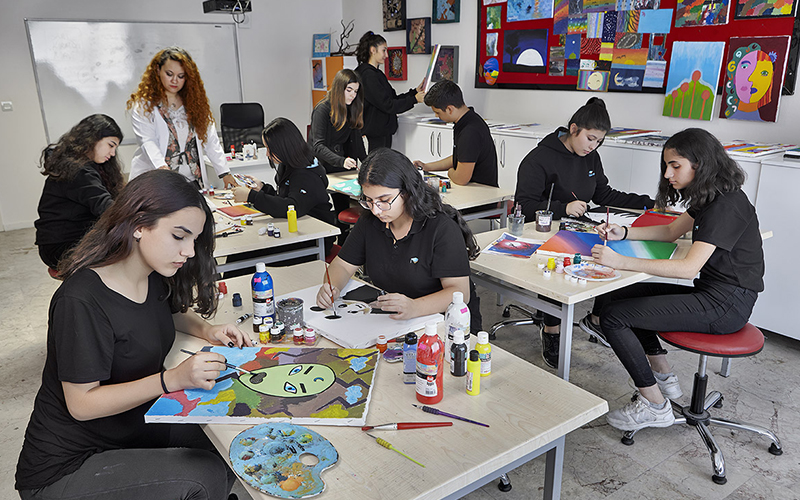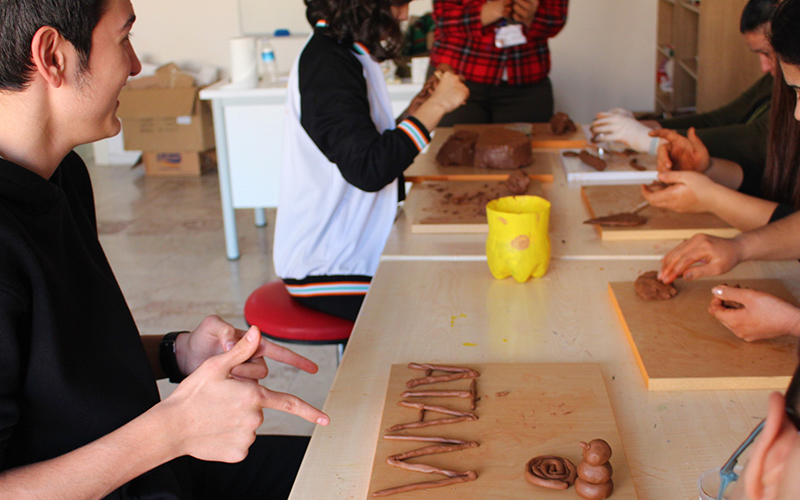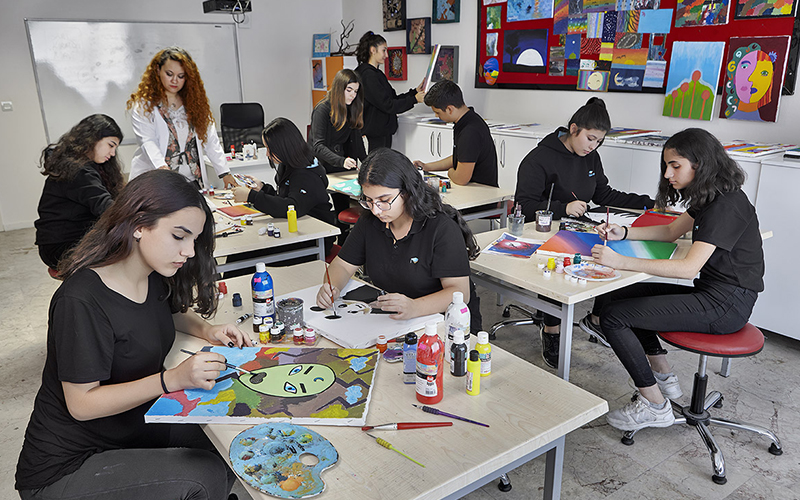 DOĞRU STATÜ EDUCATIONAL INSTITUTIONS

ART CLUB
---
The aim of our painting club is to prepare the ground for our students to gain knowledge and experience about the art of painting, its artists, styles and approaches. Our club; It carries out studies that will help students to develop their hand skills, visual intelligence and picture interpretation skills together with their expert teachers. Painting, clay, marbling and stained glass works, caricature and graffiti projects, exhibition and art workshop visits, book reading activities related to sub-branches and artists of this art, film screenings, preparing exhibitions within a certain style and concept, etc. We deepen our students' relationship with painting through a wide variety of activities.
---
The painter has the universe in his hands and mind.
LEONARDO DA VINCI
DOĞRU STATÜ EDUCATIONAL INSTITUTIONS

SPORT CLUB
---
Our club's goal is to reveal existing talents and turn them into performance, taking into account individual differences. Our volleyball, basketball, table tennis and darts club are active and participate in provincial and district tournaments organized every year on club basis. We keep in touch with the clubs of our students who are actively engaged in sports, and follow their progress sensitively. Our sole aim in all the sports activities organized by our club is to train smart, agile and moral athletes. In our activities, we aim to reach the consciousness that will directly affect the character of our students, to acquire the basic values such as self-respect, self-sacrifice and responsibility that a good athlete should have, and to raise the level of awareness.
---
The determination of a nation in sports raises its future.
MUSTAFA KEMAL ATATÜRK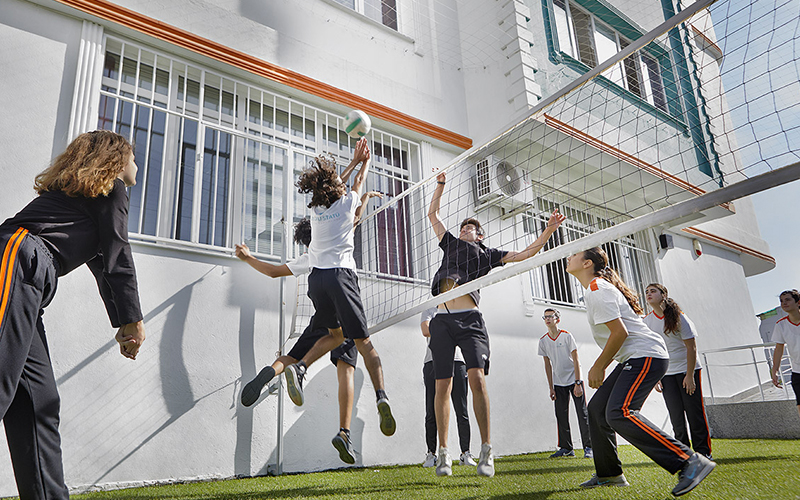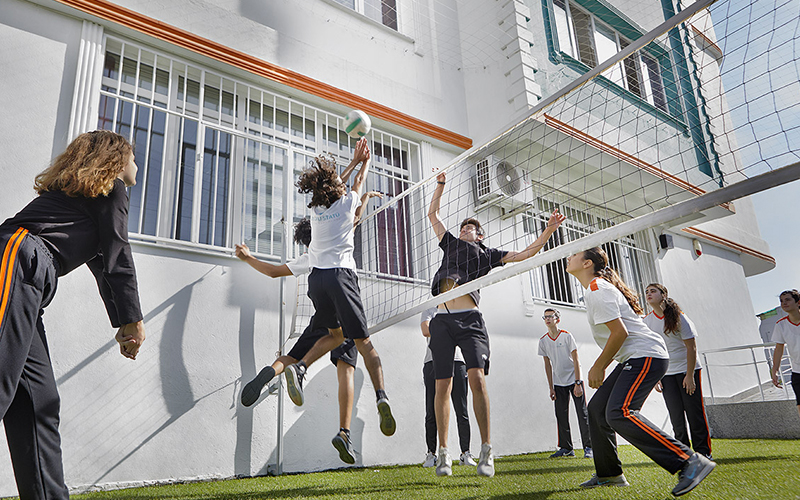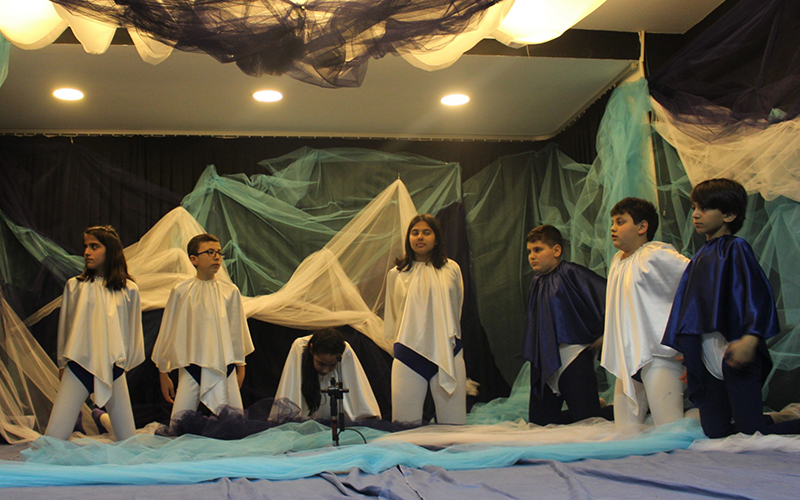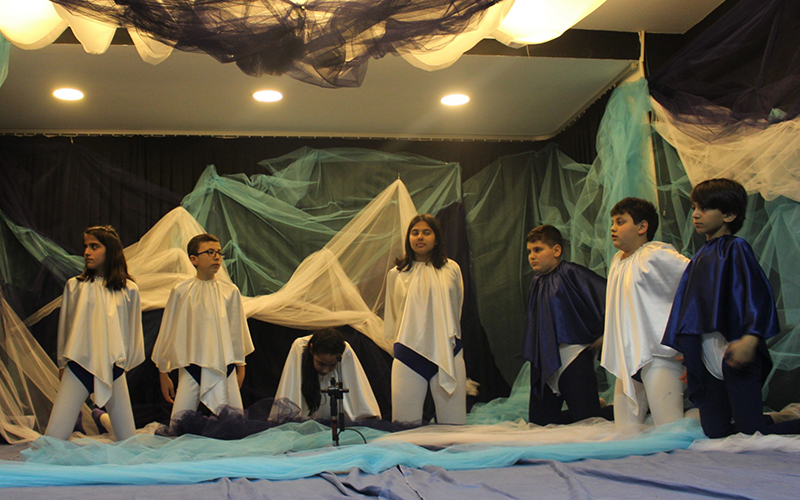 DOĞRU STATÜ EDUCATIONAL INSTITUTIONS

DRAMA CLUB
---
Imagination and creativity are our basic concepts in our club, which aims to support the personal development of our students artistically. While the club members develop awareness, attention, rhythm, concentration, body language, diction and improvisation techniques through acting exercises performed in teamwork, they also get acquainted with certain techniques in empathy, character and game analysis. The process is completed with the staging of our play, which we premiere on Worlds Theater Day every year. The language of our games is English in order to support foreign language learning vitally.
---
Art is not a mirror that reflects the world, but a hammer with which the world is shaped.
BERTOLT BRECHT
DOĞRU STATÜ EDUCATIONAL INSTITUTIONS

FOREIGN LANGUAGE CLUB
---
The aim of our club is to help our students easily adapt to the ever-evolving and changing world of culture and science, and to break the prejudices against language learning and to popularize the language learned today, when it is necessary to learn a foreign language. With the belief that a foreign language can be learned by living, we aim to expand and facilitate its use by supporting it with activities such as speaking clubs, reading activities, theater and cinema screenings in a foreign language that will support its use in the flow of daily life. As a club, we participate in Mun, Oxford Big Read Competition and Hippo Language Competition every year.
---
Language is the city where everyone puts a stone to be built.
RALPH WALDO EMERSON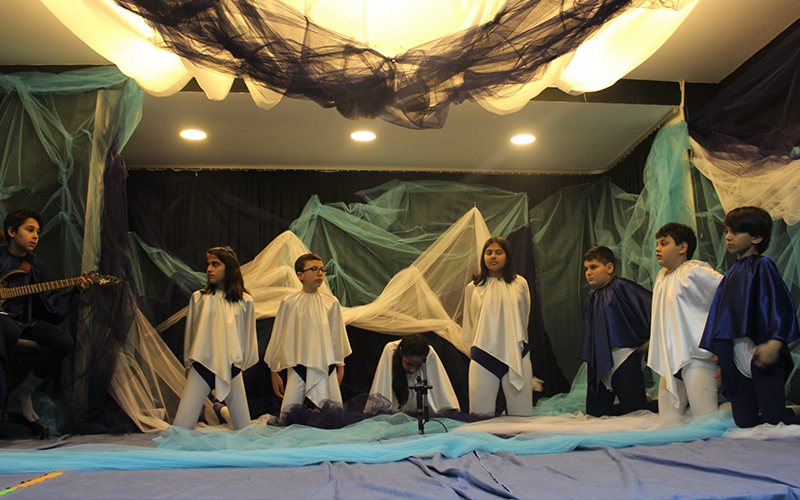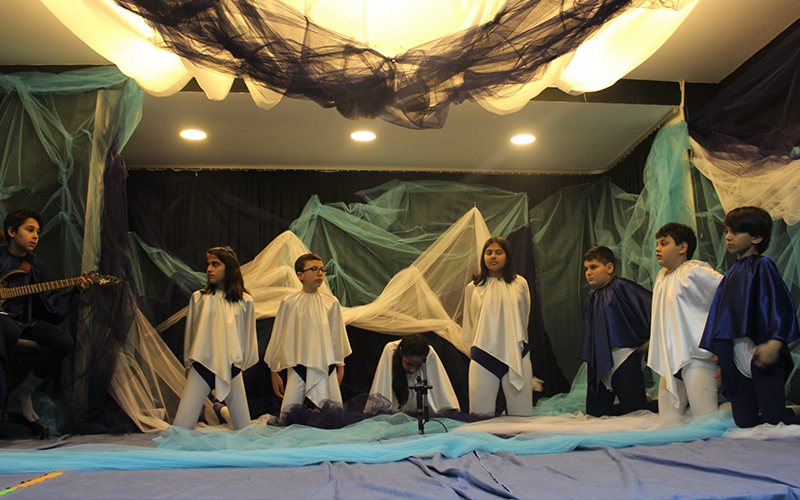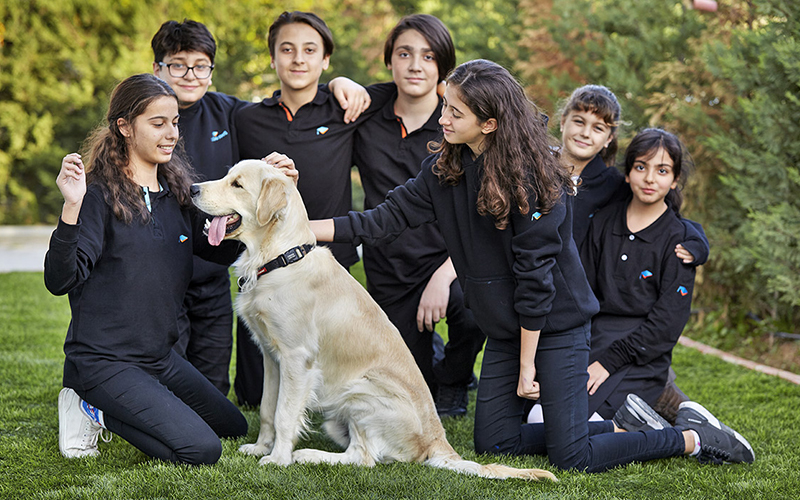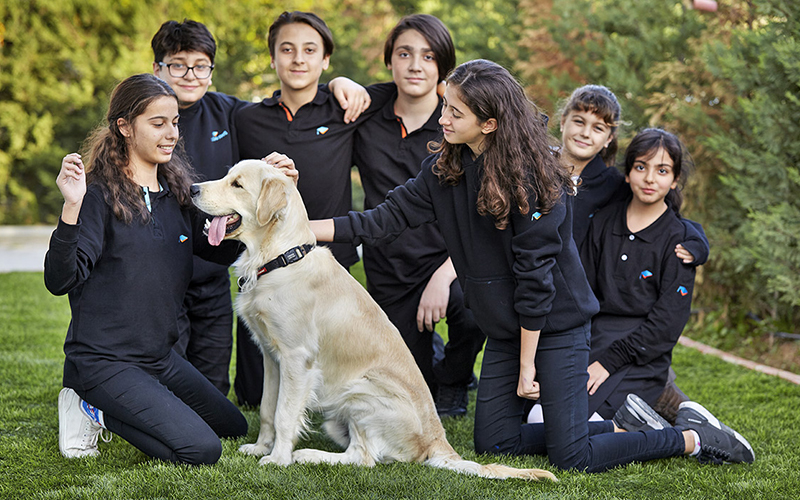 DOĞRU STATÜ EDUCATIONAL INSTITUTIONS

SOCIAL SOLIDARITY AND CIVIL DEFENSE CLUB
---
The aim of our club is to raise our students as individuals who respect the rights of living things and the principles of democracy, know themselves and their environment, observe the needs of society and nature, and have strong social sensitivity for this purpose. Our club program consists of various theoretical and field studies in order to create social awareness in our students and to strengthen the interaction between humans and other living things. Thanks to activities such as collecting garbage, sorting waste, collecting recycling materials, organizing aid campaigns, feeding stray animals, planting saplings, we offer the opportunity to experience the possibility of making a difference in the society in which our club members participate.
---
I don't believe in charity work. I believe in solidarity. Philanthropy is very vertical. It goes down from above. Solidarity is horizontal. Respect the other. I have a lot to learn from other people.
EDUARDO GALEANO
DOĞRU STATÜ EDUCATIONAL INSTITUTIONS

CREATIVE WRITING CLUB
---
Our creative writing club is a club where we connect our imagination with our writing skills. In this club, we combine our imagination with new ideas, perspectives and writing techniques and put them into words. We participate in story, poetry and composition competitions held throughout the country, province and district, and we read, think and research in pursuit of better writing. By mixing what we read, what we watch, what we see, our ideas and dreams, we create a whole other than all of them. We call it the magic of writing. Thanks to our activities, we aim to develop the ability of our club members to understand, interpret, empathize, express themselves more easily and accurately, and evaluate their imagination.
---
Man harbors a stranger in him; To write is to reach that stranger.
MARGUERITE DURAS